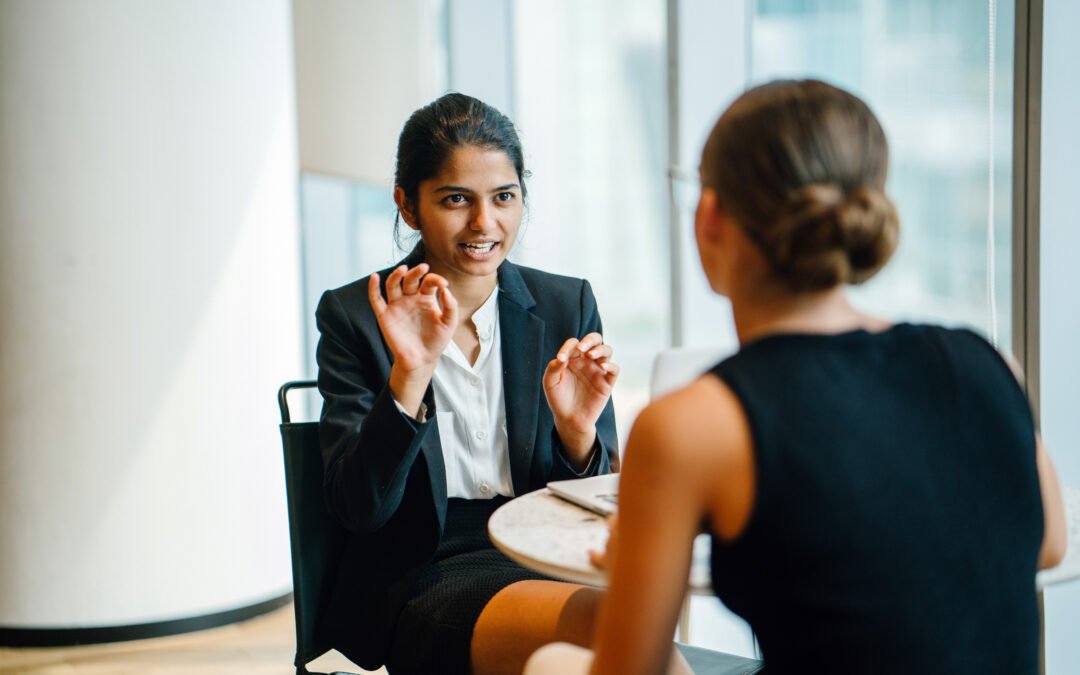 One of the key driving factors behind every organization's success is the people. People are the minds behind the operations to ensure business needs are met. Human capital is vital to each organization; in fact, they can either make or break the company. As one of the most important assets, it is crucial that companies hire and retain top talent. 
Hiring for the Future Using Emotional Intelligence

Current trends in human resources show that the workplace is shifting to a digital approach, with working remotely on the rise. This changing work environment affects both current and future employees. For instance, most interviews now take place virtually. Furthermore, newly hired employees will have to adapt to remote working situations and complete their training and onboarding processes online as well. As they have not worked in the office before, they may feel intimidated and unaware of the company's culture and workplace norms. 
Another trend on the rise in the human resources industry is the hunt for soft skills.  Organizations are now not only looking for applicants who possess technical skills, but also soft skills such as creativity and emotional intelligence. According to The Future of Jobs Report by the World Economic Forum, emotional intelligence is one of the top 10 skills required for the workforce in the future. Emotional intelligence is a guiding principle to improved decision making, stress management and relationship building. And is now recognized as an emerging yet crucial skill for candidates to have. 
As the unemployment rate falls, jobseekers are keen to find a new role. Along with the trends of a changing workforce, employers must adapt while finding a way to scout the best candidates. To aid you in your mission, we have compiled a guide on how to hire for the future! 
How to Gauge Emotional Intelligence in Interviews

1. How do you motivate your team members?

This question can showcase a candidate's ability to work in a team and approach to interpersonal relationships. While it is important that the candidate is able to stay self-motivated, they will also be working with others. Does the candidate value teamwork? How will their work behaviour affect team morale? This question can also be insightful if the candidate is applying to a position where they will need to lead a team, either in the present or future. Upon reviewing their answers, think of how the candidates' skills and behaviours will also impact your team's relationships. 
2. Tell me about a time when something went wrong. How did you handle it? 
This question can display a candidate's emotional resilience. When the going gets tough, how do they manage? Do they simply give up or are they resilient? Their answer can also give insight about their problem solving skills and attitudes towards conflict. Think about how their situation could apply in your company and how their response would uphold. Take note if they mention anything they would have done differently. This is significant as you want candidates who are able to reflect upon their mistakes and learn from them.
As these questions are more personal, the candidate may need to take extra time to think about their answers. The interviewer should strive to make the interview process comfortable and build a safe space to allow more personal answers. Lastly, it is crucial to turn on cameras for virtual interviews. Leaving cameras on not only allows the interviewer to view the candidate's expressions and reactions, but mirrors the in-person interview experience we were previously familiar with. 
Hire for Culture-Fit, not Skills and Experience
Imagine that you have just conducted two interviews for an administrative assistant role and need to make a decision by the end of the day. Candidate A possesses over five years of experience in a similar role and is highly proficient in the project management tools and Microsoft Suite. The only problem with Candidate A? They showed a lack of interest in working for your company, citing the salary as the main source of their motivation. Teamwork was also not seen as relevant to them either. As for Candidate B, they have less than a year of experience and stated they are unfamiliar with the project management tools, but would be willing to learn. In addition, they expressed their interest in the company through explaining how the company core values aligned well with their own. Their motivation was the potential to grow with the company and to learn from team members. Now that you know their backgrounds, who do you hire? 
While it may seem like the logical answer to pick Candidate A based on their experience, Candidate A exhibits low interest in the company and culture. In contrast, Candidate B may lack a few skills but shows a keen interest in learning and growing with the company. As Candidate B is well aligned with the company's core values and culture, they would be the better choice. 
A company's culture is an integral part of your business.  It can affect nearly every aspect of a company – from recruitment to employee satisfaction – it's the core need of a happy workforce.  Without a clearly defined corporate culture, employees can struggle to find value in their work and this can greatly affect your bottom line. To help find candidates who possess similar values and culture, make sure your job descriptions contain a short blurb that defines your core beliefs.  
An Investment for the Future 
If your newly hired employee does not share the same values as the company's, they are likely a short-term solution. Remember, you can always train for skills, but you cannot train for attitude and personality!  
Employees need to be treated as a long-term investment for your company, especially since human capital is the driving force behind turning visions into reality. As the workforce changes, be a step ahead by guaranteeing a smooth hiring process through leveraging emotional intelligence and selecting applicants who will contribute to your corporate culture. 
If you are interested in fostering a strong corporate culture, check out our workshop, Cultivating a Positive Corporate Culture. We also offer a Virtual Retreat, which provides a unique opportunity to build culture and bond teams on a deeper level through understanding how emotions impact workplace behaviours and relationships. You can also visit our previous blog post, Emotional Intelligence Interview Questions, for more examples of interview questions that can gauge a candidate's emotional intelligence.