EI Experience creates groundbreaking leadership development programs to help leaders and their teams grow, learn, and realize their fullest potential.
Communication & Cooperation. Emotional Resilience & Stress Management.
No matter what obstacles your team faces, you can break through the barriers with Emotional Intelligence.
EI Experience designs, creates, and facilitates leadership development programs. Each program is based on a simple philosophy
Emotional intelligence is the bedrock of strong leadership and team cohesion.
As counter-intuitive as it may sound, emotional intelligence is paramount to running successful teams in today's professional landscape. Multigenerational, diverse, and remote teams all perform better when they're led by individuals with a deep understanding and control over their emotions. Emotionally intelligent leaders bring out the best in their people and allow them to thrive, taking their organizations to new heights.
Our programs range from self-guided online courses to interactive workshops to team-building retreats. Each begins with in-depth assessments designed to allow participants to better know themselves and discover new leadership approaches that help teams connect more authentically, communicate effectively, and thrive collectively.
Learn More. Be Better. Teach Others.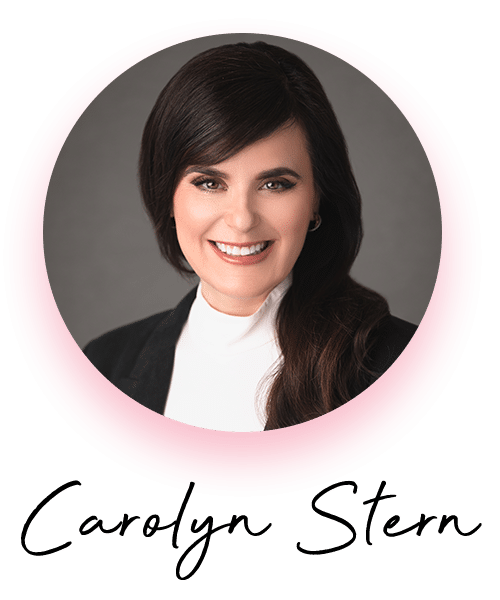 Carolyn Stern is the President and CEO of EI Experience—an executive leadership development and emotional intelligence training firm. She is a certified Emotional Intelligence and Leadership Development Expert, professional speaker, university professor, and author of The Emotionally Strong Leader.
Carolyn's passion is teaching emotional intelligence, leadership and team building in the workplace. She drives leaders to inspire, motivate and ignite passion in their teams and propels entire organizations to build cultures of engagement, compassion, and inclusion by interweaving emotional intelligence along the way.



Rowmark
Duane Jebbett, Former CEO
"I have been fortunate enough to be exposed to many training initiatives in my career, but there is no doubt that Carolyn's trainings and her feedback was the most transformative for me personally and all of our people .
Carolyn took our team through an exhilarating and challenging process that helped everyone learn about themselves and others. It was amazing how close the team quickly grew together and how former communication gaps melted away. This program was transforming for many of our people, and proved to be the most beneficial learning experience ever for our entire team."
BCMEA
Mike Leonard, President & CEO
"There are a couple of things that have evolved since I've worked with Carolyn, the first is having the insights that I did not have when I started the process. She has given me the tools to actually be able to recognize the powers of EQ in the workplace and how I can effectively drive those considerations and I can influence them going forward.
She makes it enjoyable, as painful as it can be. She does push you through your comfort zones and she does it in a way that consistently delivers results. She really has the ability to bring the best out of you and challenge you, but to do it in a way that is progressive."
Digitas
Nicole Poole, VP Director
"Our Talent Development team has had the pleasure of working with Carolyn for the past three years. Carolyn has designed programs for our employees centered around the art of Emotional Intelligence, which has cultivated leaders who are more aware, motivated and connected when it comes to their own personal development and the development of others.
Our leaders have responded with great excitement and intrigue to the content, as well as the support and understanding that Carolyn provides when interacting with them individually and in groups. They feel inspired, self-aware, and confident in their journeys to become more balanced. We look forward to working with Carolyn in the future to further enrich and grow our creative population."