Leadership Training
Packages
Today's teams face a variety of challenges. Some are still reeling from the shift to remote work. Others face obstacles that might not be immediately apparent—communication breakdowns, lack of strong leadership, and feeling overworked or underappreciated.
Every EI Experience training package is designed with the principles of emotional intelligence. Each program is targeted to address the problem areas your team is struggling with, so they can right the ship and reach their full potential.
The Emotionally Strong Leader Book Club Series
A companion to the book, The Emotionally Strong Leader, written by EI Experience Founder, Carolyn Stern, invites you to get to know yourself on a deeper level. In this 5-part book club series you'll gain insight into your emotions and see exactly how they influence your decision-making, behavior, communication and more. Throughout the training, you'll engage in discussions, activities and apply it right away to your everyday life.
Coaching At The Forefront
Through coaching, leaders can empower team members to perform at the highest level. This 3-part series arms leaders with the emotional arsenal they need to have transformational coaching conversations with team members. After you complete the training, you'll be able to have honest communication with employees that encourages them to grow professionally and truly own their roles.
Building And Fostering Trust
Even the most experienced and talented teams can get completely derailed by lack of trust. With the right mindset, you can bring trust back into even the most closed-off teams. When trust is established and cultivated, you open the doors to open communication, less turnover, and greater accountability. Our trust-building two-part series focuses on how leaders can create the foundation of trust by engaging genuinely in the workplace.
Engaging Remotely
Remote work is no longer a temporary adjustment—it's here to stay. Learning how to effectively engage and lead remote teams is vital to organizational success. This 3-part series shows you strategies and practices to keep remote and virtual teams engaged and connected no matter the distance between them. You'll learn how even in a Zoom conference, engaging with emotional intelligence makes an impact.
EQ Leadership Training Program
Looking for a comprehensive, start-to-finish EQ training program? Our flagship series immerses leaders in the concept of emotional intelligence and how it affects their personal and professional lives. They'll discover what emotional intelligence means and how it impacts the workplace in unexpected ways. After the program, leaders will be fully aware of their own emotional intelligence and ready to lead teams to greater heights.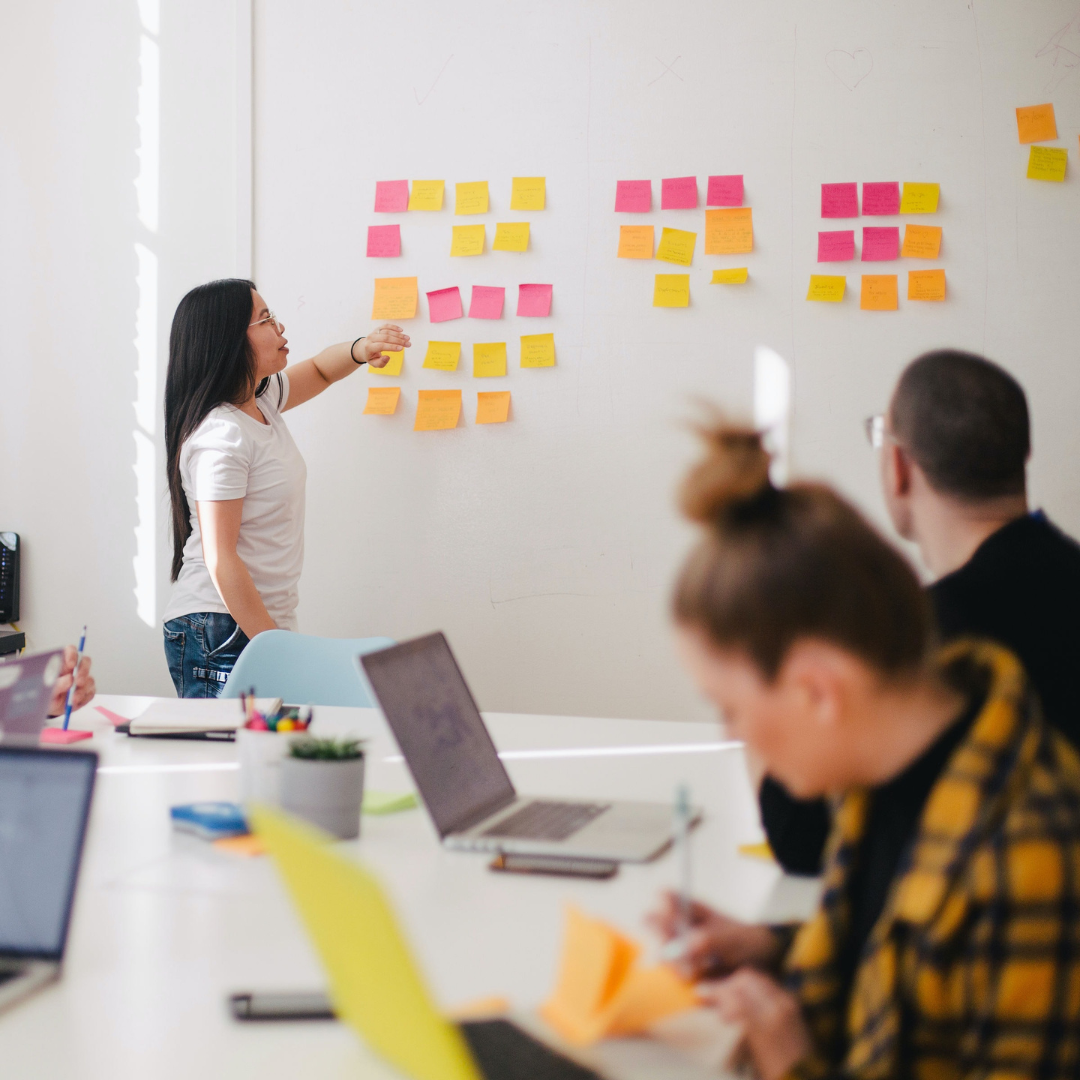 In addition to our training packages, we offer skills-based leadership development workshops. Each workshop focuses on a specific aspect of emotional intelligence at work—from coaching and communicating to stress management and decision making. Our workshops are action-focused, providing leaders with tools and strategies they can immediately apply at home and in the office.
We would love to discuss your organization's challenges and desired outcomes. Contact us and we'll help you build a training and development agenda to get the results your company needs.