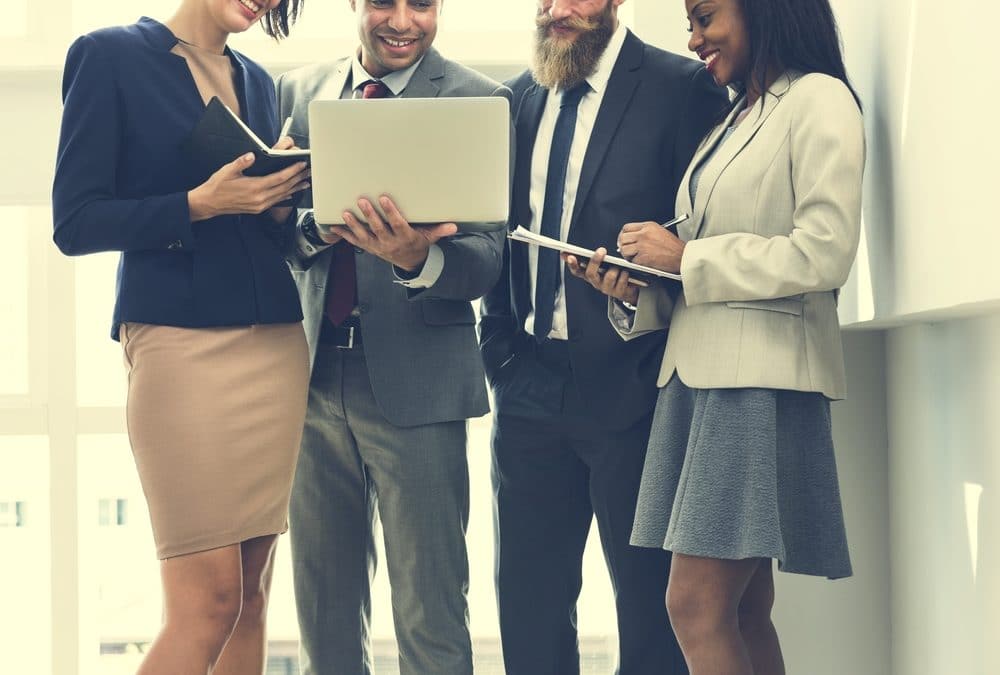 Working with different groups of people is unenviable. Whether it is in the workplace or the classroom, at some point you will have to work with a team to pursue a common outcome.
When you are in a group you are faced with differences in opinions, beliefs, personalities, strengths and weaknesses. Introducing emotional intelligence (EI) into a group setting will allow the whole team to work together with minimal clashing.
When working in teams, the first thing you should do is observe the team and see if there are any visible signs of EI already taking place.
What to look for:
When a person is talking, are others paying attention?
Is each person's opinions and ideas being heard?
If someone has a different opinion, does everyone acknowledge it and try to understand it?
Is there a sense of optimism?
Is the group focused on seeking solutions?
Does everyone respectfully speak their mind and feel comfortable doing so?
Benefits of an emotionally intelligent team:
It allows for the group to have open and honest conversations
You gain respect for others that may have different opinions
Individuals gain more confidence
Grows trust in one another
Productivity improves
Increases efficiency
Implementing emotional intelligence into a team:
When introducing a more EI forward group dynamic, it is important to start an open conversation. If there isn't a clear leader in the group, that is ok, you can be the one to take on this role. A leader's guide to solving challenges with emotional intelligence starts with building unity. In the first meeting start a conversation that allows everyone to speak on what their ideal result of the project is. Some questions to get the conversation flowing are as followed:
Why is the group working together?
What is the common outcome needed by us working together?
What are everyone's ideas?
What role is everyone comfortable with having?
Are there certain things you don't want to do?
Remember, when someone is speaking, active listening is key. If you are initiating the conversation, facilitate the discussion to ensure everyone is listening and accepting differing opinions.
The next thing you should be doing is having regular check-ins with the team.  A check-in is a great tool to use to make sure everyone is on the same page. If someone is unhappy with the direction the team is going, everyone needs to listen and understand why he or she feels that way, so the team can find a resolution together.
Now that the team is communicating and using active listening, you need to create opportunities for continued bonding. A great team is only as strong as the connection between all team members and comradery can happen both inside and outside of the workplace. When team members gather outside of work, it makes the team more cohesive. Keep in mind if you are not working, don't talk about it!
Emotional intelligence and team effectiveness go hand-in-hand. Working in a team setting can be challenging at times, but with the help of emotional intelligence, individuals are able to feel a sense of group identity and achieve results more efficiently.
If you are interested in a free emotional intelligence team activity to help build trust and develop intimate and authentic connections quickly click here.
To learn more about leading with emotional intelligence and how it impacts your team, sign up for our biweekly newsletter here, where you will receive our latest updates, an inventory of resources, and much more!
If you need help building an emotionally intelligent team, book a call with us here; we'd love to listen and provide support in any way we can.
Don't forget to follow us on Twitter, Facebook, or Linkedin to keep up with our latest blogs!