HR leaders understand how stressful it can be to attract and hire new employees, especially when they're assessing whether or not the prospect will be a long-term employee. We know how tempting it is to jump the gun and consider a hire "successful" once you offer the job to a promising candidate, but not so quick—you still have to undertake one of the most critical tasks of hiring a new employee: onboarding.  
Onboarding is a company's chance to welcome new members of staff and orient them to the corporate culture as smoothly as possible. Not only does it mark the beginning of their skills development within a company, but their onboarding program begins to shape their perception of the company. If their onboarding process is rushed, ineffective, or non-existent, new hires who don't feel appreciated by their managers will be less likely to recognize the value in their job and stay for the long haul.
A Digital Take on Onboarding
From the moment the world was shaken by a global pandemic, companies have changed the way they've run their day-to-day operations. For better or for worse, employees who've been used to working all day in an office were soon thrown into the land of remote work. Whether the distractions at home made it hard to stay focused on your tasks, or the comfortability of working in your sweatpants made remote work tolerable, long-term employees have finally settled into their new normal. Yet for the past year and a half, employers have been so focused on adjusting their businesses to the chaos of COVID-19, that they neglected the importance of onboarding new employees in the era of a virtual workforce. 
As the War For Talent intensifies, it would be a mistake not to make every effort to retain talented employees. Fortunately, the Society for Human Resource Management reported that 69% of employees who've had a positive onboarding experience are more likely to stay with their company for at least three years. Read on as we uncover four ways to improve your virtual onboarding process and reduce employee turnover early on.
The right mentor can change an employee's life. To help new virtual employees feel like a member of the team and put them on route to becoming a cornerstone of the company, give them a mentor to help them navigate their first few weeks and even beyond. Mentors aren't there to tell a new employee what to do, but rather help launch them on the right path and avoid making costly and time-consuming mistakes. It could take several years for a new employee to advance higher up the company's corporate ladder, but a mentor can expedite their journey and shorten the learning curve. To learn more about the impact of mentorship in the workplace on your employee's professional development, productivity, and engagement, read our latest blogs on mentorships.
2. Build Employee Experience by Encouraging Team Engagement
In a remote work environment, engagement and social contact tend to dwindle down, replaced by interactions that feel more transactional. HR executives inform us that when there is a lack of genuine connection, some workers feel as if they could work for any organization. This rings true, especially for new employees. To deliver a successful onboarding process and establish a great employee experience from the beginning, new recruits should not only get to know the organization they're working for but also get to know the people and faces on their teams. To keep new employees engaged from the onset of their time with your company, virtual onboarding should be interactive. Use innovative digital methods to connect with the team such as implementing polls, starting a group chat, using breakout groups on Zoom, hosting virtual lunches, and creating communities on social media platforms to build relationships.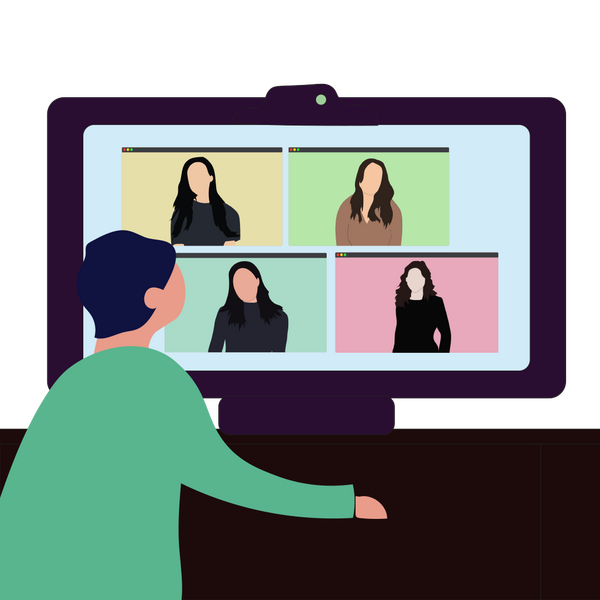 3. Showcase Your Company's Learning Culture and Values
According to a LinkedIn poll of over 3,000 U.S. professionals, 70% indicated they would leave a top corporation if the culture was inadequate. On top of that, 71% indicated they would take a pay cut to work for an organization that reflects their values and is committed to a vision they believe in. With most employees today feeling disconnected and unaligned with their organizational culture, it's as crucial as ever to instill a sense of belonging in new hires and emphasize a strong culture to reduce employee turnover. In particular, this means emphasizing the company's mission and values throughout the onboarding process. Saying it is one thing, but it's important that you show onboarding virtual team members how your company lives up to the missions and values each day. 
Despite working in a different physical environment, new employees need to be seamlessly immersed into the company's culture in order to cultivate their sense of belonging to the organization at an early stage. To foster strong company culture, your company must encourage mutually beneficial connections between employees, which sets the tone for your organization's success. 
4. Communicate With Impact
Whether working on-site or remote, employees are currently facing a "crisis of connection." In fact, only 40% of employees experience a feeling of belonging at their company, according to a Gartner study. The situation is much worse for new hires, with only 32% of those employed in the last year reporting a sense of belonging to their workplace. In a virtual onboarding environment, there's no such thing as over-communicating with new recruits. However, it's important to remember that most people only remember a small proportion of what is said to them, but with impactful communication, you'll be more likely to leave a lasting impression on your new hires. The secret to communicating with impact? Tuning into your emotional intelligence.
Emotional intelligence is the ability to identify and regulate your own emotions while simultaneously being aware of and considering the sentiments of others. When you increase your emotional intelligence, you get to know your employees as humans first. Then, once you learn how to communicate with impact, you plant the seeds of trust and employee satisfaction in your new employees.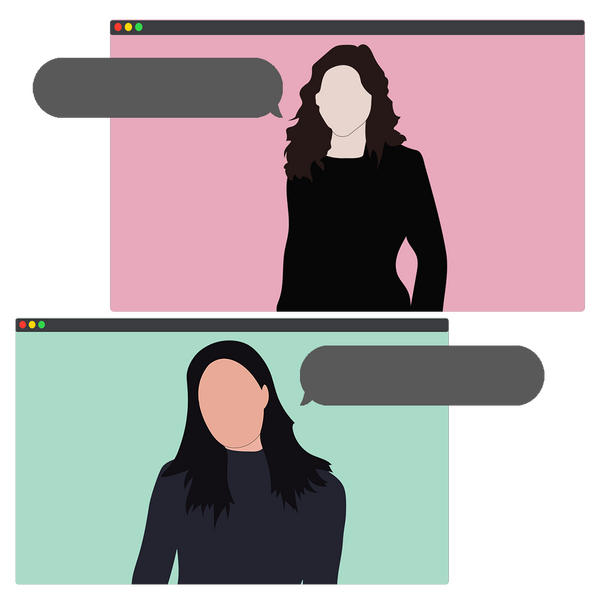 Not sure where you stand in terms of your emotional intelligence? Try our free 15-question quiz to measure your level of emotional intelligence:
Onboarding has always been a core factor of HR success. If you do it right, outstanding employees will stick around and become significant contributors to your company's overall success. If you onboard ineffectively, talented workers will walk out the door, taking your expertise and time with them. With nearly twice as many employees working from home as in the office, most HR professionals are finding it difficult to onboard, train, and integrate new hires digitally. However, by using the virtual onboarding best practices we've provided above, you'll elevate your onboarding process to help ensure your new employees won't leave you high and dry.
If you need help mastering your virtual onboarding and the new hire experience, book a call with us here; we'd love to listen and provide support in any way we can. 
To learn more about emotional intelligence and how it impacts your organization, sign up for our biweekly newsletter here, where you will receive our latest updates, an inventory of resources, and much more! 
Don't forget to follow us on Twitter, Facebook, Instagram, or Linkedin to keep up with our latest blogs!