As a leader, are you engaging the WHOLE employee? Are you considering all factors that make them human? These components include their values, relationships, physical and mental health, etc. All of these factors add to the element of employee engagement at work.
We can spend as much time and as many resources on employee satisfaction as we want to, but employee engagement issues will occur if you do not look at your employees holistically.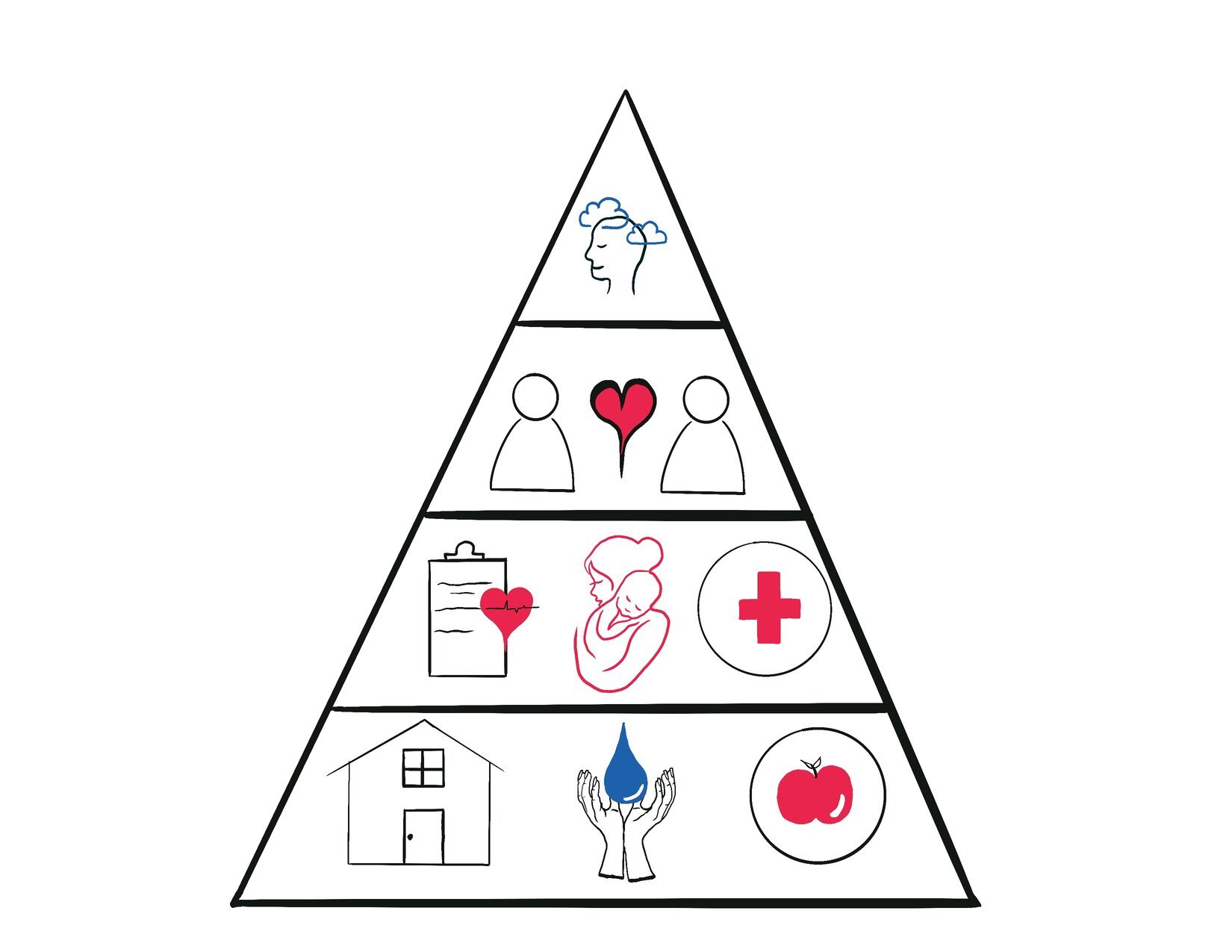 A common misconception with employee engagement is that if the company strives to have the best tangible incentives such as frequent pay raises or an espresso machine on-site, their employees will instantly be engaged. As leaders, much more goes into making the employee feel valued, respected, and heard. Like you, they want to ensure that their well-being is acknowledged.
A lack of engagement affects the employee and puts the company's overall well-being at stake. When we look at employees who are not thriving in the workplace, burnout is 61% more likely to be experienced and 48% of people report stress on a daily basis. What would happen if we focused on lowering these levels of burnout and stress by taking care of the entire employee and improving leadership skills? Let's talk about it.
The Truth About Employee Engagement
Think back to a time in your life when you could barely keep your head above water. Work and life struggles weighed you down, and all you knew was stress and anxiety. Now, think of a time when you were supported and cared for, and life wasn't so much; which of these scenarios made you feel the most competent? Is it safe to assume that you chose the latter? 
When employees feel like their employers are checking in with them and ensuring their work and life needs are met, they are more likely to stay within the company long-term, put their best foot forward, and genuinely enjoy their work. A common theme is that employers are not focusing on what matters most; being human in the workplace. This is what amplifies employee engagement.
Unlock Employees' Full Potential
When an employer focuses on the employee as one of many staff members and not as an individual, they often miss out on their full potential. We all come from different walks of life, meaning we have our own set of unique talents and capabilities.
When employees feel comfortable in the workplace, they are more likely to go above and beyond, exercise their skills, and sometimes even uncover new talents. Focusing on each employee as a whole will create a positive work culture, help your bottom line, and improve your ability to attract and retain employees.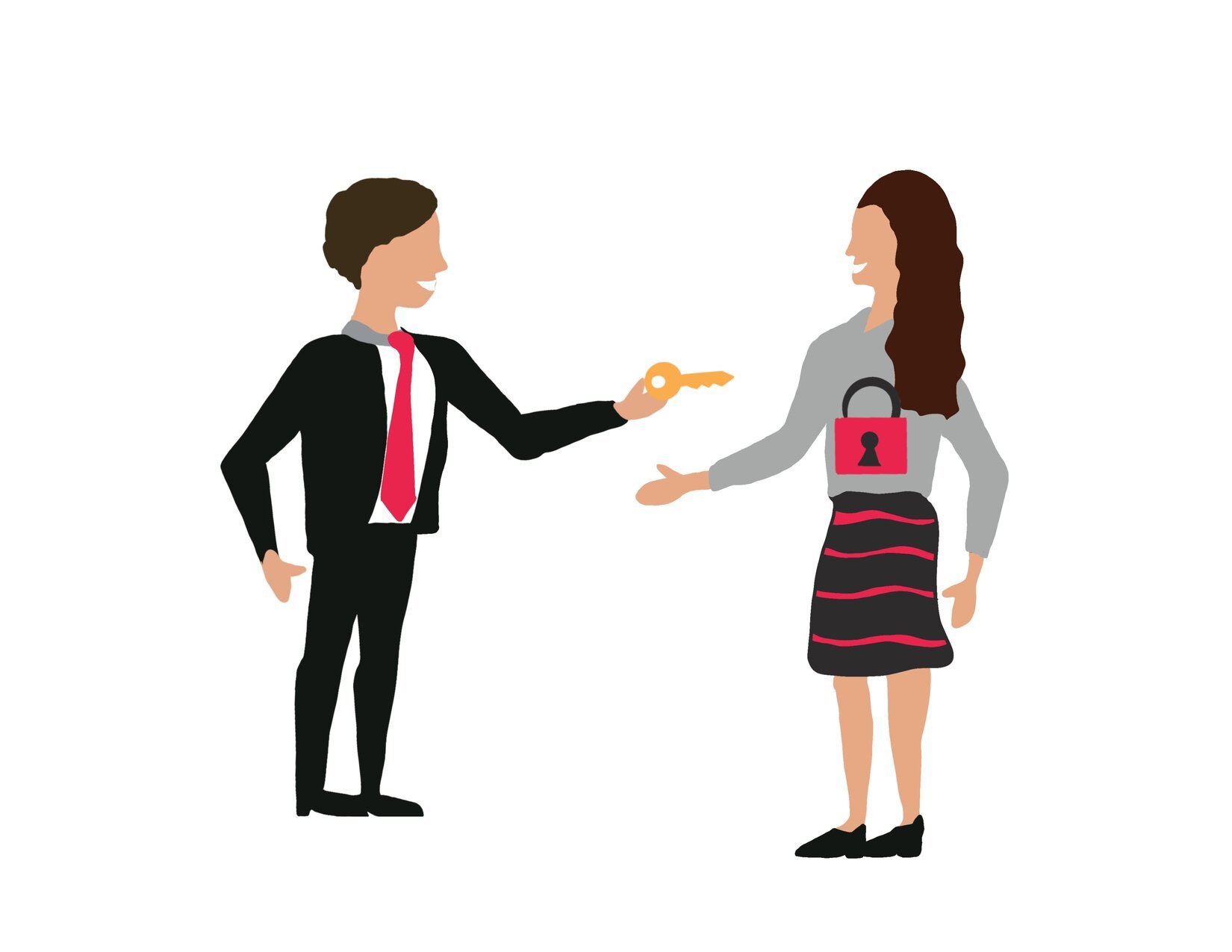 Using Emotional Intelligence To Engage Your Employees
It is one thing to understand why we need to bring more humanity into the workplace, but to put it into action is another step. Here are three ways to use emotional intelligence to engage and support employees.
1. Ask Questions And Practice Active Listening
Before beginning this conversation, inform your employee that there is no wrong answer and that they are safe to share; this will hopefully help them give you their genuine response. 
Ask them questions such as:
Do you feel engaged when you are working? If not, what do you think is missing?

Are you being challenged enough in your work? If not, what steps can we take to change that?

Are you genuinely enthused and passionate about the work you are doing? If not, what can I do to help get you to that point?
Asking these questions may feel foreign to you at first, but your employee will leave the conversation feeling valued and heard, which will make them feel more connected to you and the company.
2. Support Employees In Non-Work Challenges
It begins with understanding that employees face many challenges outside of the workplace that may hinder their potential, and to ensure your employee puts their best foot forward, work alongside them to better understand what they need. 
Have conversations with them about any challenges they may be facing and work towards finding a realistic solution. Pave the way for the future generational workforce by showing your people that you care and want to see them achieve their full potential.
Lastly, and most certainly not least, practice empathy. When you embody empathetic leadership, it will allow you to truly understand each person on an individual level; it will enable you to build and develop deep relationships with those you lead. When you have deep connections with your employees, you can empower them and give them the opportunity to improve and excel in your company. 
What It Comes Down To Is.. 
Your employees have so much more to offer than you may initially see on the surface. Empowering each individual in all aspects will not only assist their professional development but also the functionality of your company as a whole. 
People want to enjoy their time at work and are much more likely to be productive if they do. It's clear that this is achieved by cultivating a safe, passionate, and empowering workplace. You'll find that as your staff's engagement levels increase, so will yours.
If you need help engaging your employees, book a call with us here; we'd love to listen and provide support in any way we can.

To learn more about emotional intelligence and how it impacts your organization, sign up for our biweekly newsletter here, where you will receive our latest updates, an inventory of resources, and much more!
Don't forget to follow us on Twitter, Facebook, or Linkedin to keep up with our latest blogs!