UP-SKILL AND UPLIFT YOUR COMPANY WITH EI
$5,950 CAD
During these challenging times, our Up-skill and Uplift Your Company with EI package is the perfect program to boost spirits and build emotional intelligence into your company's repertoire. There is no doubt that leadership has been one of the most heavily tested skills throughout this pandemic, and emotional intelligence is at the core of being a stellar leader. As we have had to pivot creatively to keep ourselves and our teams safe, healthy, and happy, and continue to run our businesses, as usual, we have had to make some big decision impacting many people during times of extreme stress and uncertainty. The good news is that emotional intelligence can be learned, developed, and enhanced, and this package will show you how. Scroll down to learn more!
REQUEST A QUOTE
Course Description
Our Up-skill and Uplift Your Company with EI Package is critical, especially now. The average workplace will look very different than it did at the beginning of 2020. As we start to roll out our plans for reopening businesses, and finally go back and reenter the office, the importance of keeping our workers safe and comfortable is critical. 
Companies have had to rethink the current work landscapes, employee schedules, extending work-from-home scenarios, and limiting face-to-face meetings. Firms have had to develop sanitizing and cleaning plans, keeping disinfectants and hand sanitizers nearby, and redesigning gathering and lobby areas by creating plexiglass shields and providing personal protective equipment inside the office to ensure workplace readiness. Social distancing is driving a lot of decision making and will be part of the new normal.  
Every employee will have a different perception of risk and tolerance to your safety measures, so your plans must be clear to be successful. Every employee has faced a myriad of emotions since the pandemic. Over the next months to years, we need to be acutely aware of how our employees feel about these new stressors in their work-life and how it impacts their productivity and emotional well-being.
This package, Up-skill and Uplift Your Company with EI (Emotional Intelligence), was developed to teach employees the importance of tapping into their emotions to make good, conscious decisions and act appropriately in the face of daily challenges. This program is designed to uplift your workers and provide an outlet to discuss their experiences and learn new skills to handle these challenging times.
APPROACH
The package starts with a 2.5-hour virtual session, which is best facilitated synchronously (in real-time) where participants will come together at a specific time. We will cover emotional intelligence, all 15 emotional intelligence competencies, and how each of the 15 EQ soft skills impacts us in the workplace. Participants listen to the presentation, work in small breakout rooms, participate in polls, complete reflection questions and activities, and engage in group discussions through a remote learning environment. This delivery option is a great tool to bring remote teams together to learn and develop as a group.
The package, Up-skill and Uplift Your Company with EI, also comes with an additional 6-part Online Mini-Class Series where each employee can continue to enhance some of their emotional intelligence skills at their own pace. 
The Mini-Class Program includes six video lessons, six Learning Guides with self-reflection questions and exercises, and one Life Learning Guide, which consists of a summary of each lesson plus homework activities to apply the learning into their daily lives. The online program ends with a final exam to test comprehension of the mini-class.
The package has been developed to provide a mix of lectures, small group breakout sessions, polls, reflection questions and activities, case studies, videos, and practical application for all types of personalities and learning styles. The virtual workshop session will include an e-workbook for participants to follow along with and write in. Creating opportunities for your employees to experience a personal and emotional connection to the concepts is what is going to stay with them, not just notes from a training session. 
This variety will allow each employee to relate to the curriculum personally and integrate what they learned into their day-to-day activities to sharpen their skill sets and succeed in achieving optimal results, whether working face-to-face or remotely from home.
DELIVERABLES
This program is based on an expected group size of 30 participants. Please contact us for pricing for your specific group size.
BUILDING EMOTIONAL INTELLIGENCE VIRTUAL WORKSHOP
The Building Emotional Intelligence Virtual Workshop will be a 2.5-hour workshop, facilitated synchronously (in real-time), where participants will come together at a specific time.  It is an experiential, fun and engaging workshop on emotional intelligence and why EI is critical to leadership, especially during these unprecedented times. 
Participants will walk away, knowing that emotional intelligence can enhance their self-confidence, boost their communication skills, strengthen their working relationships, improve decision making, and increase their ability to cope with stressful and challenging situations.
GET UNSTUCK AND EMPOWERED WITH EMOTIONAL INTELLIGENCE - MINI CLASS
Get unstuck with emotional intelligence in this 6-part mini series that empowers you to be a "better you." This program is over 1 hour in length and is comprised of 6 video lessons. The video lessons are designed to give you an introduction to emotional intelligence, build critical emotional intelligence skills, and provide basic strategies to improve your effectiveness both professionally and personally.
Learning Objectives:
Our online 6-part Mini Class, Get Unstuck and Empowered with Emotional Intelligence training program includes video lessons and a Get Unstuck Toolkit, which includes the following:
6 video lessons

Read Me Document (downloadable file)

6 Learning Guides (downloadable files)

1 Life Learning Guides (downloadable file)

Online Final Exam

Certificate of Completion
CLIENT TESTIMONIAL
GEORDIE GOODMAN
Business Development Leader, Wosks Coffee Service
"Carolyn provides a unique combination of extensive training with an exceptional aptitude for helping people discover their potential.  Her willingness to wholeheartedly take on a project with full enthusiasm and attentiveness is unmatched.  The skill-set she brings to the table is an incredible asset to any company looking to improve morale and productivity."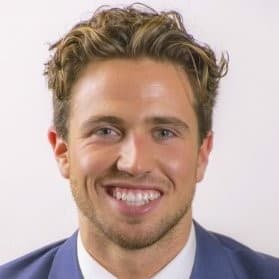 MORE PAGES YOU MIGHT LIKE…