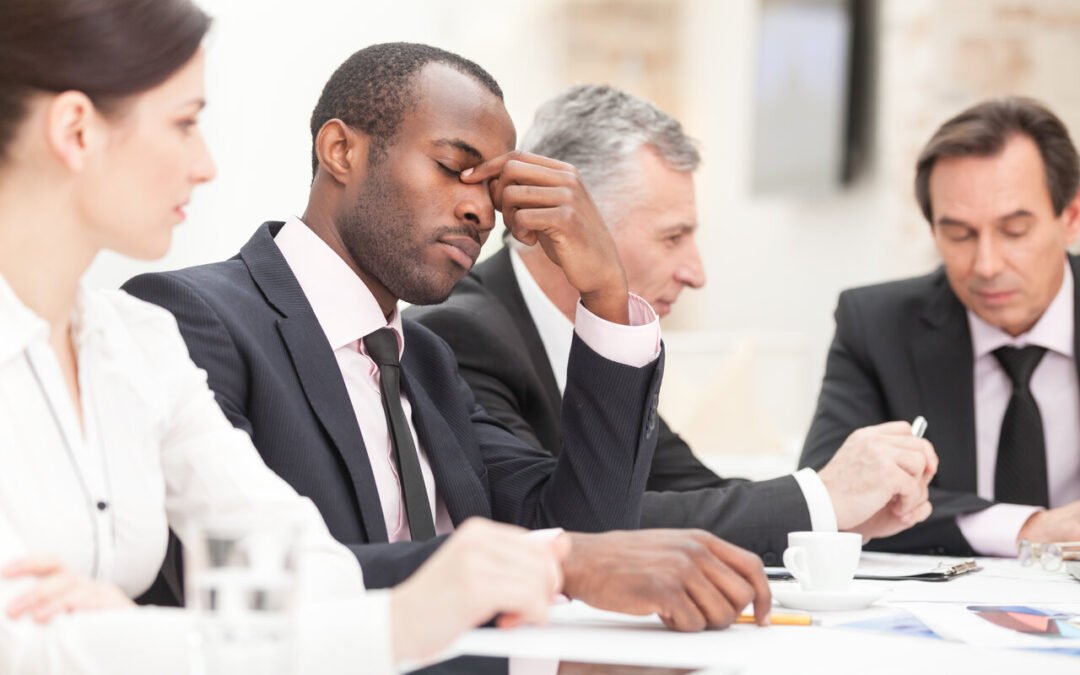 The workforce is experiencing a feeling of fatigue. In December, Morneau Shepell released the monthly mental health index, which shows that for the past eight months, the emotional well-being of Canadians is continuing to fall. 
There was a brief chance for everyone to recharge over the holidays; however, it doesn't excuse employers and team leaders from their duty to focus on enhancing their organization's well-being. 
Even though it is a new year, people are still experiencing the same fatigue, frustration, and mental health struggles from 2020. The most prominent step leaders can take into taming the despair 2020 has brought on – is to care about their employees' emotional well-being. 
Burnout has a direct correlation to turnover. According to the 2020 Employee Care Report, 1 in 3 employees have left a job because they didn't feel their employer cared about them as a person. The report also outlines that 58% of employees have encountered a colleague attempting to encourage a colleague to leave with them! So not only is burnout a global crisis, but it is also a turnover problem.
The most significant cause of burnout and turnover continues to be the lack of care and compassion in the workplace. Considering the mental toll most people have endured in the past year, employers need to re-focus their attention on their team's well-being. A new survey has found that many Canadians are thinking about making significant career changes in 2021, as they continue to battle with their emotions while employers continue to ignore them.
With only 31% of employees feeling that their employers genuinely care about them, burnout will continue to hinder employees' well-being. People will not only leave their jobs in 2021 but will take their friends with them. 
It Starts with the Leadership Team
Leaders feel the pressure to manage their teams more effectively, especially as they have been thrown into a new, virtual work environment, forcing themselves to create new workplace norms. Although getting processes in-line for the new year is essential, it may be time to put aside your spreadsheets and ask your team how they feel. 
Most of the world was forced to endure a COVID-adapted holiday, where travelling and visiting friends and family were off the table. Likely, teams may not start on a positive and eager note to get back on top of their day-to-day duties and deal with the workplace challenges 2021 will bring. To understand the team's emotional well-being, leaders need to take the first step and show their team members that they genuinely care. 
If employers fail to come from a place of compassion, their relationship with their team will continue to deteriorate. Below are some simple, emotionally intelligent tactics that leaders can use to understand their teams' state better. 
Put Yourself in Your Team's Shoes
Motivating Your Team With Empathy emphasizes that it's time for leaders to put themselves in their team's shoes. It was not the usual holiday situation for your employees. Likely, they were unable to connect with their families and are feeling down in the COVID dumps. 
To start the year right and avoid continuing the burnout cycle, why not start the year off with one-on-one check-ins. Ask your employees individually how they are feeling and what they need to be successful this month. Instead of delegating all the work missed over the holiday season, start showing that you care by putting your team members' feelings and needs first. As a result, a sense of connection and trust between employers and team members will be built. 
With the transition to remote work, companies are experimenting with virtual teams and rotating people back to come back to work and space out their office workspaces. Employers need to ask each member of their team what is their comfort level with both remote and in-office work.
With everyone in different situations, it is essential to have conversations with individuals on how they work best and how their leaders can support them moving forward. If employers support their teams with flexibility, it creates a foundation of trust and respect, which will keep employees working hard for the organization.
Encourage Assertive Conversation
Assertiveness comes from a place of building confidence in employees to speak their minds and voice their concerns. Leaders need to allow employees to communicate to them about their work boundaries going into 2021. 
Creating and setting boundaries can be difficult, especially during a whirl-wind of a global pandemic, so encourage your team to reflect on what they can and cannot handle. Create a safe space for employees to discuss boundaries and have an empathetic response ready when they open up about their needs.  
The Solution to Burnout and Turnover
Employers know that turnover is never easy. However, they need to look behind the reasons for turnover and burnout and actively try to improve their employees' emotional well-being. It is evident that burnout and turnover come hand-in-hand and that the impact can be detrimental to organizational success. Although there are specific tactics such as instilling empathy, flexibility, and assertiveness into the culture, there is one overarching leadership skill all managers need to practice – leading with emotional intelligence. 
Emotional intelligence can lead to higher employee engagement levels, retention and job satisfaction, which all help protect organizations against burnout and mass turnover. Addressing employees' emotional well-being and giving them a voice to share their greatest fears and concerns in 2021 allows employers to foster better relationships with their teams. Strengthen Your Culture With EQ also outlines the benefits of a culture of compassion – increased productivity, stability, employee satisfaction, improved communication, and employee morale. All steps in the direction of limiting turnover! 
Starting 2021 off with an emotional intelligence approach will help identify burnout problems at the beginning of the year and allow the team to collaborate on the best way to build mental resilience into the organization's repertoire. The core of practicing EI in the workplace is genuinely caring about employee's feelings and creating a safe space to let emotions be constructively expressed so that burnout is actively managed rather than reacted to when it's too late. 
The bottom line is that leaders can go into 2021 better prepared to handle the factors of burnout and turnover by fostering emotionally intelligent conversations and coming into the year with a sense of compassion for how their team is feeling.